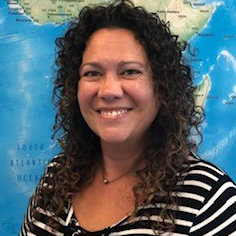 Andrea Migliaccio
Travel Expert
About Me
I began my travel career in April of 2004 and have never looked back.
My favorite part of being a travel consultant is making people's dreams come true and crossing off those bucket list destinations! Honeymooners in Tahiti, cruising the rivers in Europe, sailing the open seas, or family adventures—there is nothing more satisfying than customers having an amazing trip.
My number one tip when traveling is to never overpack. Bring just a carry-on if you can. And if you are traveling longer and need to check bags, make sure you split your clothes between the bags. This way you still have clothes in case one bag is delayed.