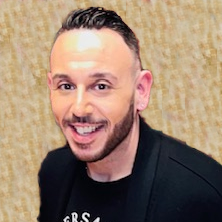 Carmen Marzano
Travel Expert
About Me
Hello, I'm Carmen Marzano, a Travel Consultant with Liberty Travel Premium.
I started in the travel industry with American Airlines back in January of 2000. About a year later, I transitioned over to Liberty Travel in Philadelphia. Travel has always been the love of my life.
Throughout the years, I've had many different roles within the industry. But nothing gives me more satisfaction than sharing my stories and knowledge with customers (many who've turned out to be friends) and easing their travel concerns.
The most useful advice I give my customers is this: No matter where your travel takes you, give yourself one day to get lost. No plans. Go walk the city, find a coffee shop, read a book, drink a glass of wine, wander into a shop. I often find it's these times that you feel most connected to a destination and form the best lasting memories.