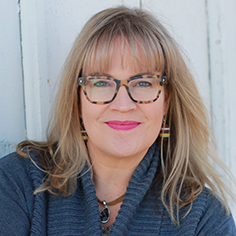 Erica Pollock
Independent Affiliate
About Me
Whether it's Europe, Asia, Hawaii, the Americas, or anywhere else in the world, immersive travel is our passion. Our family of five is a part of a long legacy of world travelers. In fact, my grandparents emigrated to the U.S. on the Queen Mary just after WWII—a very big adventure! Having European family, a mom in the Hawaiian travel industry (yes, we specialize in Hawaii!), and friends all over the world means that immersive global wandering was a norm for me from an early age.
A lifetime of independent, extended travel means that I am thrilled to make your wanderings authentic, culturally-immersive, and restorative. We like to call this "Tranquil Travel". My passion is to see you enjoy a trip that is rich in experience, and not too hurried—giving you time to dwell and refresh. Whether taking a retreat close to home or stepping out into the big wide world, my team and I would love to help you, your family, or your group travel deeper and return renewed!
The three items our family refuses to travel without are an RFID-blocking travel wallet that can hold give passports, international currency, and an international driver's license, international SIM cards in our phones, and travel insurance. When it comes to packing, keep it simple (doing laundry by hand is easy), and make sure there's lots of room in your suitcase for purchases on the road. And our number one travel tip is to be flexible, humble, and be willing to laugh at yourself—see bumps in the road and cultural faux pas as part of your adventure!