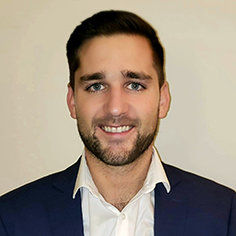 Francisco Sueyro
Travel Expert
About Me
Ever since I was a kid, I knew I wanted to see the world. I started travelling as a teenager and never stopped -- so many places to see and different cultures to meet! I started a career in business but there was something missing; I knew I had to make a career in what I am most passionate about, and I knew that was travel. In 2017, I happily began my travel career.
My favorite thing about being a travel consultant is when my clients come back and tell me they had the time of their life. I love creating lifelong lasting memories
My most memorable travel experience was in Thailand. I was fascinated by the scenery, the culture, the people, and the food. From amazing temples to amazing beaches, the country has so much to offer!
I most enjoy long-haul exotic journeys, and I enjoy a mix of independent travel with occasional guided day tours. As a travel consultant, I specialize in complicated air itineraries, as well as luxury vacations.
I like seeing new cultures and exploring old cities, but also a nice exotic beach. Once in a while I enjoy relaxing in an all- inclusive Caribbean destination. But if I could live anywhere in the world, I'd move to Europe because I love the European lifestyle.
Three items I couldn't travel without? Empty plastic bags for laundry, my debit and credit cards, and of course, power plug adapters (I need my phone charged!). But my #1 packing tip is to save luggage space by packing small items inside your shoes. I also recommend not keeping your debit and credit cards in the same wallet, in case one gets lost. 
My Recommended Destinations