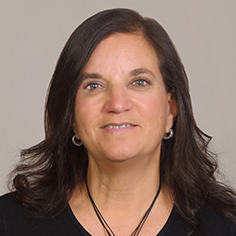 Parri Mahan
Independent Affiliate of Liberty Travel
About Me
My favorite part about being a travel advisor is helping my clients plan their dream vacations. I love to hear from them when they return and I find I always learn something new from them!
My most memorable vacation was in Italy. I had been to Europe several times but my husband had never wanted to travel there with me. We went to Italy for our 30th wedding anniversary and he fell in love with the charm of the cities we visited. Europe is filled with so much history. We have been back every year since.
Specifically when traveling overseas, I cannot travel without my electrical converter, my iPhone (for my camera) and my chargers. I have a battery pack that comes with me on our long sightseeing days so we never run out of power. With the Travel Pass from Verizon, I use my phone as my walking guide in all the cities we visit.
I lived in Mexico for 4 years while growing up with my family. I learned to speak fluent Spanish when I was 8 yrs old. I LOVE going home....it is the beach destination that I feel the most comfortable going to and know that some year, very soon, I will visit there for a month or two to get out of the cold in NJ. I love the FOOD and the people there very much.
My Recommended Destinations