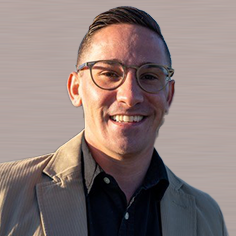 Patrick Ahearn
Independent Affiliate
About Me
In 2015 I went to Jamaica for a friend's wedding and instantly fell in love with travel. I returned from that trip with a desire to continue my exploration and applied for a job with Liberty Travel.
I worked for Liberty Travel from 2015 through 2017 and spent a lot of time going to all-inclusive destinations such as Mexico, Dominican Republic, Jamaica, and more. Later I gained experience working in Flight Centre's corporate headquarters selling tours and then GOGO Vacations. During this time, I had the chance to go to Italy and it was one of my most memorable vacations!
In 2021 I created Ahearn Travel Group, LLC and partnered up with Independent by Liberty Travel.
Throughout my travel career I have been to over 17 different countries. I have a passion for visiting unique destinations and exploring all the world has to offer. And I can't wait to help share my knowledge with others to better their vacation experiences.
My Recommended Destinations