Travel Consultant Tuesday: Asia Davidson
LT Globetrotter
January 10, 2018
In this week's edition of #TravelConsultantTuesday, we chatted with travel consultant Asia Davidson. Turns out, her love for Asia goes beyond her name.
What inspired you to become a travel consultant?
I've always loved travel and consistently found myself planning trips for my friends and family as a passion project. So, it was a natural transition when I realized I could book travel as a career. I love staying busy, and my role with Liberty Travel certainly keeps me on the go.
We see that you've traveled to 9 countries! Where do you specialize in sending customers?
Asian countries are my personal favorite, and it's not just because of my name! I spent three weeks in South Korea a couple years back, and ever since, I feel really connected to that part of the world. After visiting Japan and China more recently, I find myself wanting to return to Asia again and again.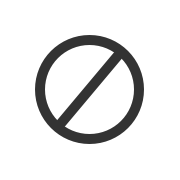 My favorite trips to plan for customers are long-haul "bucketlist" trips. Vacation time is precious – particularly for Americans who often only have a couple weeks a year to dedicate to travel – so I love being there for them as we craft their perfect itinerary. Liberty Travel's Journeys packages help ensure that they have all the special inclusions they need, like a Travel Butler.
When you're not at the office or on vacation, what types of activities keep you busy?
I'm really into the outdoors, so when I'm not at the office, you can find me running or hiking. I live in the woods so I'm always outside with my dog! Plus, I play roller derby on a womens league in South Jersey, which people don't typically expect from me. Otherwise, I can be found paging through a good read or listening to an audiobook on my commute.
Which destination(s) will you be crossing off your bucketlist in 2018?
Every year, my dad and I try and take a big trip together. In the past, we've pub crawled in Ireland and chilled out on the beaches of Jamaica. But this year, we're booked on a 15-day Himalayan hike to the base of Mount Everest. We've been preparing for the climb with lots of physical activity, but it's important to get your body used to the higher elevation, too. So we've been eying a Colorado trip to prepare in the thinner air. I can't wait for October when we get to do the real thing.
Can you share your favorite travel tip?
I'm a huge foodie, so my advice to clients is to always eat the local food. I've discovered some of my favorite dishes from trying foreign menu items. For instance, Korean street food is my absolute favorite! You need to try the gyrenbbang – basically cornbread with an egg baked inside – if you visit.
What do you think people would be most surprised to learn about your role as a travel consultant?
Oftentimes, it seems there's a perception that travel agents just book your trip and that's it. But it goes so much further than that; I'm there for my customers from start to finish. We take care of seat assignments, excursions, a bon voyage check-in and of course, we always follow-up once travelers return home. I genuinely care about every customers' trip. Whether they are going to Vegas for two days or Europe for a month, I am there as an advocate and resource. Not to mention, Liberty Travel's 24-hour support serves as;a backup when I'm sleeping! No matter what, my travelers are never alone when they book with me.
Where can travelers connect with you?
I work in our Liberty Travel Voorhees location. I'm reachable by phone at (856) 772-3033 or via email at DavidsonA@libertytravel.com. If you're looking for some more travel inspiration, I'd also love to connect on Instagram at @asiagoesplaces.