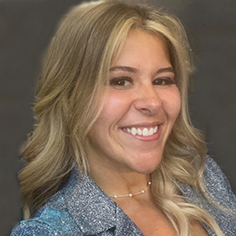 Marisa Cunha
Travel Expert
About Me
Though my heart and life belong in coastal Massachusetts, I couldn't live without a trip on the horizon. Travel has made me a better person—it's opened my eyes to new cultures and experiences, and has given me more than I thought possible. Having the chance to pass this on to my clients makes my career so special. From long three-week honeymoon trips with wineries and safaris in South Africa to eating your weight in pizza and gelato in Italy or relaxing with a mojito in hand on a sandy white beach in the Caribbean I'm here from start to finish and will always be just as excited for your trip as I am for my own.
While I'm a huge fan of doing absolutely nothing on the beach (another mojito, please!), there is something about walking around a new European city, sitting down at a cafe, and being that perfect blend of a tourist and traveler.
If I can give you any advice, leave the checked bags at home and live the carry-on life. Remember, friends don't let friends check bags! Okay... Sometimes we do. We'll chat about it.