Group Travel Planning Made Easy
Liberty Group Travel provides you with everything you need to celebrate, meet, and connect when you book 10 hotel rooms or 16 cruise cabins or more. From destination weddings and celebrations to work meetings, your group planner can handle the logistics, so that all you need to think about is connecting with friends, family, or colleagues.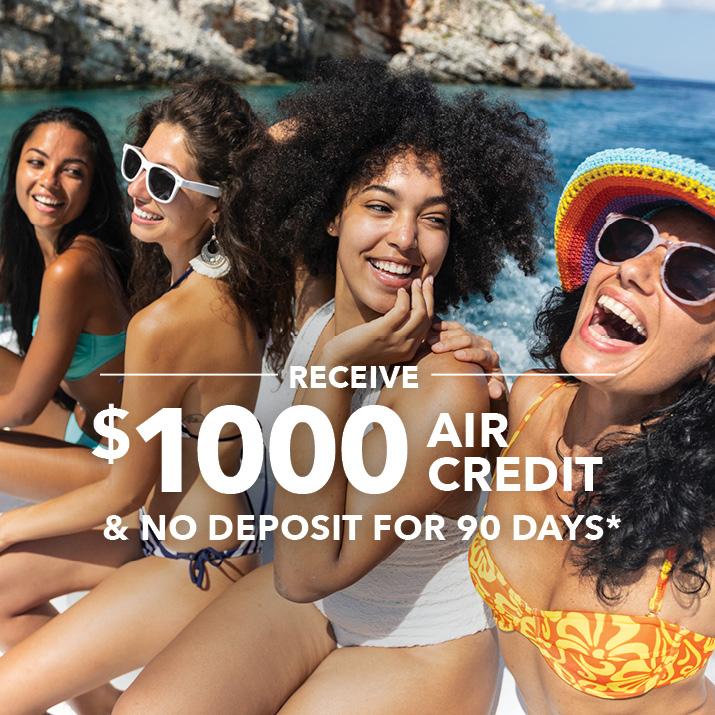 Exclusive Groups Savings
Plan your next Caribbean or Mexican group getaway with exclusive savings. Receive up to a $1000 air credit for the bride and groom or group leader. Plus, there's no deposit for 90 days, flexible payments, and room upgrade at select resorts in Mexico and the Caribbean. This offer applies to bookings made through December 31st, 2020 for travel through June 30th, 2022 and can be applied to some of our most requested resorts, including Excellence Resorts, Playa Hotels & Resorts, Blue Diamond Resorts, RIU Hotels & Resorts All Inclusive Collection, AMResorts, Iberostar Hotels & Resorts, Palladium Resorts, and Majestic Resorts.*

Weddings
Let Liberty Group Travel's destination wedding planners help you find the right venue and take care of the details—from guest travel to sightseeing. Organize it all with a complimentary custom website to handle invitations and bookings.
LEARN MORE

Celebrations
Celebrate your next milestone or anniversary with travel. Liberty Group Travel's dedicated planners can help you select the venue, book rooms, and design a custom itinerary just for you and your guests.
LEARN MORE

Meetings
Inspire your team, meet new clients, work hard, and play. Whether you want to reward the team for a job well done or want a change of scenery to energize everyone, Liberty Group Travel can make it happen.
LEARN MORE

Organizations
Your mission matters. Travel brings people together. Whether you're planning a school trip, volunteer vacation, or getaway with your religious group, Liberty Group Travel can book flights, rooms, and craft custom itineraries.
LEARN MORE
Meet Our Group Experts
Our group travel experts are available for both in-person and virtual consultations, so you can plan your next groups getaway your way.
*Conditions Apply: Special promotions valid on new group bookings only. Contact Liberty Travel for further details. Bride and Groom or Group Leader receives $1000 air credit with minimum 10 room books/75 room nights booked. Airfare must be booked through Liberty Travel and must only be used for 2 people. No deposit required within first 90 days of signed group contract. Offers valid on select Excellence Resorts, Playa Hotels & Resorts, Blue Diamond Resorts, Riu Hotels, All-Inclusive Collection, AMResorts, Iberostar Hotels & Resorts. Palladium Resorts, and Majestic. 30-day attrition applies for up to 30 rooms at above listed chains except for AMResorts. Receive a room upgrade when guests register their booking within 60-days at All-Inclusive Collection, Blue Diamond Resorts, Iberostar Hotels & Resorts, Majestic Resorts, and Palladium Resorts. Valid for travel through 6/30/22; must book by 12/31/20. Blackout dates apply and other restrictions may apply. Liberty Travel does not assume responsibility for any errors or omissions in the content of the offers displayed.
The Liberty Group Travel Experience
At Liberty Travel it's the people who make a difference. Our travel experts craft the perfect trip for every traveler through our award-winning customer service. Real people helping real people. Beside you every step of the way.