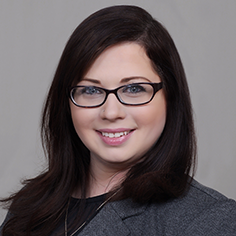 Sarah St. Clair
Travel Expert
About Me
My favorite part about being a travel consultant is seeing all the amazing pictures my clients send back to me from their trips. Being a part of their memories always makes me smile. As for my travel preferences, I love group guided vacations and river cruising. I think you get so much out of exploring destinations that way. The guides are usually from that region and are always very knowledgeable. The over all experience makes travel so easy!
My best advice to anyone traveling is to pack light and take layers so you can mix and match. No one wants to drag tons of bags around, especially if you're going to multiple places. Also, pay for a little convenience, because it will make the difference in your overall experience. Upgrade that seat. Go for a private transfer. Treat yourself!
Places I've Been
Alabama, Arizona, Austria, Bahamas, Belgium, Bermuda, Boston, Brazil, British Virgin Islands, California, Cambodia, Canada, Chile, Colombia, Colorado, Connecticut, Croatia, Czech Republic, Delaware, Disneyland®, District of Columbia, Dominican Republic, Florida, Fort Lauderdale, France, Georgia, Germany, Hong Kong, Hungary, Ireland, Italy, Jamaica, Key West, Las Vegas, Los Angeles, Luxembourg, Maryland, Massachusetts, Mexico, Miami, Michigan, Nashville, Netherlands, Nevada, New Hampshire, New Jersey, New Orleans, New York, New York City, North Carolina, Norway, Orlando, Pennsylvania, Peru, Philadelphia, Poland, Puerto Rico, Romania, San Diego, San Francisco, Singapore, Slovakia, South Carolina, Spain, St. Maarten-St. Martin, US Virgin Islands, United Kingdom, United States, Vermont, Virginia, Walt Disney World® Resort, Washington, D.C.