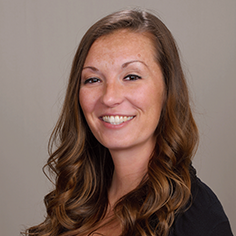 Casey Slinkard
Independent Affiliate
About Me
I was a long-term Liberty Travel customer, and my experience with the company inspired me to become a consultant. After working for Liberty Travel for 10 years, I made the choice to branch out on my own, as one of their independent contractors, and started my own agency, SuitCase Travel Ltd!
I love all-inclusive resorts and tropical beach getaways. My most memorable vacation was a trip to Hawaii. The ability to go from mountains to beaches to rainforests and volcanoes all in one gorgeous location makes it a great option for every type of traveler.
Some helpful travel advice: Never travel without insurance. You can't plan for everything, and you need to protect your investment.
Places I've Been
Alabama, Antigua, Aruba, Austin, Bahamas, Barbados, Boston, California, Costa Rica, Croatia, Delaware, District of Columbia, Dominican Republic, Florida, Fort Lauderdale, France, Greece, Hawaii, Italy, Jamaica, Las Vegas, Maine, Maryland, Massachusetts, Maui, Mexico, Miami, Nashville, New Jersey, New York City, North Carolina, Oahu, Orlando, Pennsylvania, Philadelphia, Spain, St. Lucia, St. Maarten-St. Martin, Texas, Turks & Caicos, United States, Walt Disney World® Resort, Washington, D.C.