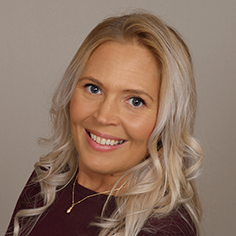 Lyndsay Roach
Travel Expert
About Me
Whether I'm admiring The Big Buddha in Thailand, watching the sunrise in Jamaica, or eating crickets with my toes in the sand in Mexico, I am sure to savor every moment! My best travel advice is to step out of your comfort zone, sightsee as much as possible, and be open to new cultures and local cuisine. My must-have travel gear includes my passport (it needs to be valid for at least 6 months beyond my return date), earbuds, cell phone charger, underwater camera, and travel insurance documents.
The best part of planning my clients' vacations is seeing their photos and hearing all about their adventures when they return.
Whether you're looking to book the trip of a lifetime to a dream destination or need a quick escape for a long weekend, I can help you plan any vacation, big or small. Connect with me to learn more and start planning.