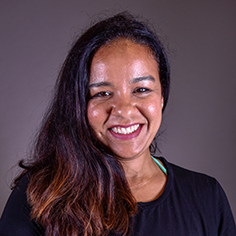 Nancy Pena
Independent Affiliate
About Me
I graduated from a business high school in NYC and started working at JFK airport with Tower Air as a ticketing agent for two years before moving on to American Airlines.
In 2001, I wanted to get into a more stable office work environment and applied to Liberty Travel, where I worked as an assisting Team Leader. Shortly after that, I had my twins! When I came back from Maternity leave, I went for the travel consultant position and the rest is history.
My favorite part about being a travel agent is recommending vacations for my clients and then hearing all about it when they return. I love that they get to trust me with their vacation, and I make that magic happen for them. I love building a relationship with my clients so I can pick the perfect spot for them.
My most memorable vacation was a family gathering I put together for my family. I managed to get about 25 people together. That was about 10 years ago, and everybody still talks about it, including my kids! The memories we have together live on. What made it so unforgettable? We all came from different places, but every night we had dinner together in the restaurants and we talked and laughed about everything we did that day. The photos we have do no justice for the special time we spent together.
My preferred types of vacation are long-haul exotic journeys, ocean or river cruises, guided city tours, adventure travel, and voluntourism. I also love my all-inclusive vacations. I just think after all the work we do and the hectic lives we live daily, I believe at least once a year we all need that beach vacation to forget about everything and just relax, sleep on the beach, and rest.
Three items I can't travel without are:
Makeup - to keep me looking put together
Scarf - I use it on the plane as a blanket and if I'm going to a colder place then comes in handy
Vicks - I cannot live without my Vicks just makes me relax day and night. 🙂
My #1 packing tip is this: if you're going to a beach destination, bring a dinner outfit for every night. Don't worry about the day because you are always in a bathing suit. Just pack two or three coverups and a couple of sandals and a pair of sneakers. If you're going to Europe, pack two pairs of jeans and lots of tops, comfortable walking shoes, a poncho, and a scarf.
The most useful travel advice I give my customers is, of course, don't forget your passport! You can forget anything else, but you cannot go anywhere without it. Take a picture of the passport and keep it on your phone, share your travel plans with your family, and once in your destination, make sure you lock up your valuables in a safe.
If I could live anywhere in the world, I would probably move around a couple of times until I find my peaceful place. I would start in a big city and then move to an island.
My Recommended Destinations