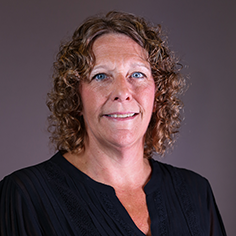 Susan Langley
Independent Affiliate
About Me
My passion for travel began at an early age with my first overseas trip when I was eight years old. I spent a month in Bolivia, Peru, and Columbia with my father and sisters, which gave me my first taste of adventure and exploration!
I have since travelled to six continents and visited 54 countries with a true love for Africa (and making South Africa my home for more than five years). My passion for travel has only grown and I have planned unforgettable and amazing journeys for my customers for more than three decades. I am here to help you create your own unforgettable memories that will stay with you for a lifetime too! Whether it's a quick Caribbean getaway, a once in a lifetime African Safari, or around the world luxury cruise, I will help you plan and explore the world!
There are so many things I love about being a travel consultant, but what I love most is creating the unforgettable memories and personal experience my customers! My favorite part of the planning process actually comes at the end. After all the research, planning, and anticipation, I look forward to taking the time to connect with you to hear all about your journey! I can feel the excitement in your voice as you tell me the stories of your travels, the adventures and discoveries you made. Wherever you go and whatever you do, I am transported through your stories and I know I have done my job helping you set sail on new adventures and that puts a smile on my face every time!
I look forward to your next journey, helping you discover your travel dreams, and making them come true one amazing destination at a time!
"Twenty years from now you will be more disappointed by the things you didn't do than by the things that you did do. So, throw off the bow lines, sail away from the safe harbor. Catch the trade winds in your sails. Explore. Dream. Discover." -Mark Twain