New Ships, New Perks – and Features that are Entirely New at Sea
LT Globetrotter
January 26, 2018
Here's what's new, hip, cool, and almost unbelievable on some of our favorite cruise ships.
Cruising is a romantic, elegant, and classic way to take a vacation, with more and more modern amenities than ever. As well-cruised as you are, these new features are on a whole new level of cruise ship bliss.
No Kidding Around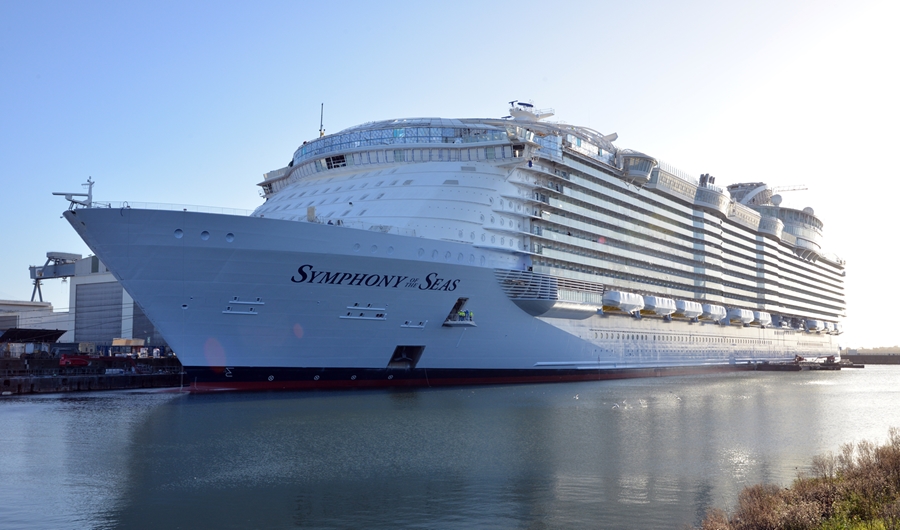 Our favorite ship for kids may very well be the soon-to-be largest cruise ship in the world. Ever. And kids will love knowing that fact alone. But there are things on board Royal Caribbean's brand-new Symphony of the Seas that will not only keep the kids occupied – they'll be jumping up and down in total cruise ship glory!
With high-tech laser tag and the Ultimate Abyss – a ten story water slide (OK, more like an extreme plunge) – the adrenaline will be pumping. Though ships are known to have "activities" on board for kids, this takes things a little bit further than Ping-Pong on the promenade. We're talking about all-out laser tag battles and plunging down the tallest slide at sea!
Parents are also in luck. With the first-of-its-kind two deck family suite, splurging for the best suite on board now has new meaning. Spreading out in a ship's cabin is closer than ever to how you'd spread out at some of the best resorts all over the world. The biggest ship in the world just revolutionized onboard living and gave parents room to relax and the kids to roam around. Parents can take the stairs, and the kids could take the slide – or, let's be honest, the parents can, too – right into the living room.
Plus, the epic AquaTheater show, featured only on Oasis Class ships, which includes the Symphony of the Seas, is great for both young ones and adults, where high-flying acrobatics can be seen like never before. Over one of the deepest pools out at sea, and flanked by two 30-foot diving boards, this is a high-wire act for all ages.
No Need to Knock the Dock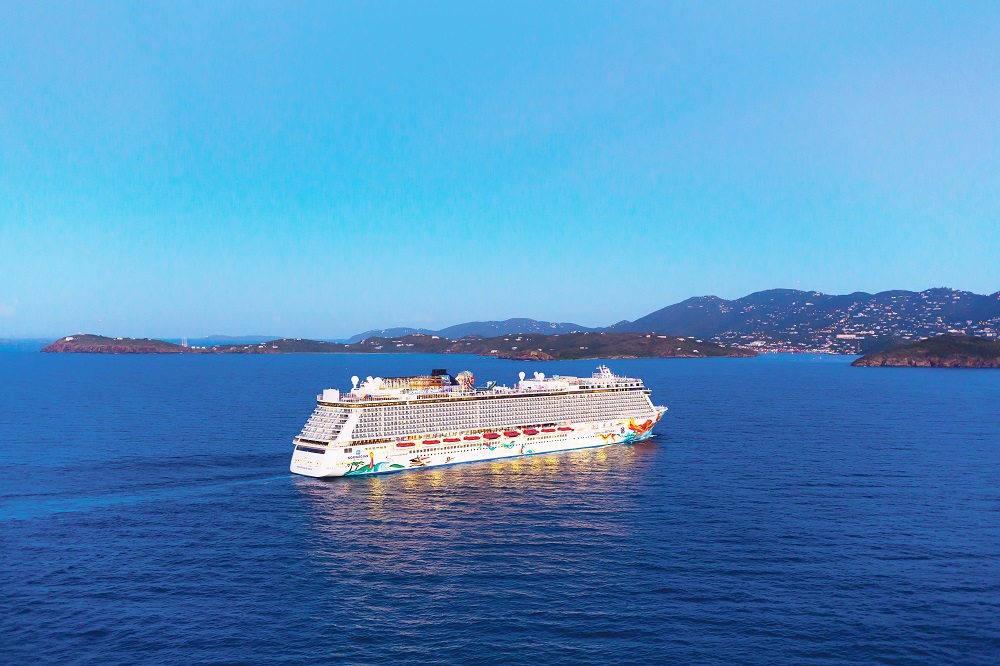 When cruising, docking can sometimes be met as almost a hindrance, a stop along the way that puts a hold on all that fun you were having onboard. And it makes sense – these ships are monstrously incredible, and you've been having your good old fun on it, when suddenly, what happens?
You must get off.
In theory you are aware that such a detour should be a good thing. You chose this cruise for such-and-such reasons, one of them being where the ship was going to in the first place. Yet, no matter how much you remind yourself of this obvious fact, oftentimes you still want to stay aboard the luxury vessel.
Not to say docking doesn't end up being fun when you do get off, but it usually starts out with a weird sort of dread. Luckily, Norwegian Cruise Line is officially setting the standard with Harvest Caye, essentially a resort destination in and of itself, operated by Norwegian as part of their Norwegian Edge™ program. This means – you dock on an exclusive port in Belize featuring a 7-mile white-sand beach, luxury beach villas, an expansive 15,000 square foot pool, a 136-foot lighthouse, zip-lining, a nature center, water sports, the world's second largest barrier reef ideal for snorkeling, restaurants, and a shopping village. In other words, it's the perfect docking experience with the added convenience of being right at the port itself and run by the cruise ship company.
And it's all brand-new.
A Carnival for All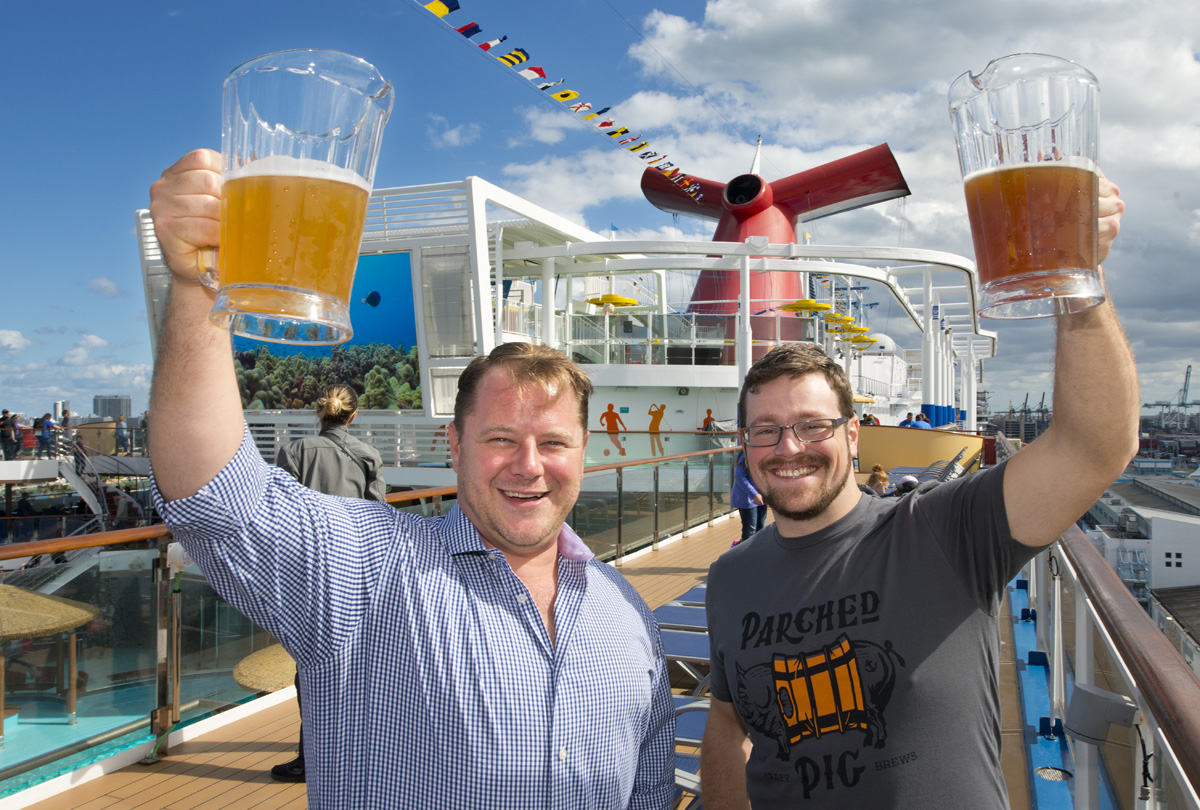 The Carnival Horizon, making its maiden voyage on April 2, 2018, is a true creation for adults and kids – upping the ante on the amount of fun passengers of Carnival are known for having.
For kids, the Dr. Seuss WaterWorks park elevates Carnival's fleetwide Seuss at Sea Program to a more literal place, utilizing their exclusive partnership with Dr. Seuss Enterprises to make a big splash in the form of a water park. Features include the Cat in the Hat slide with more than 450 feet of quick twists and turns. There will also be a 150-gallon tipping bucket modeled out of the Cat's hat, as well as a kiddie splash zone for little ones who just want to let loose with some spray toys and get soaking wet.
For the adults? Beer. Of course.
At Guy Fieri's restaurant Guy's Pig & Anchor Smokehouse you'll find an actual microbrewery on site (on ship?), serving up frothy microbrews as fresh as the catch of the day, straight from the cask. Here you can be one of the first to drink a pint from one of the first brewery's out at sea (the Carnival Vista did it first!)
And for both kids and adults? The groundbreaking Skyride, only on the Carnival Horizon, lets guests feel like… well… riding a bike in the sky! It's as simple as that. Ride high abovedeck and straight up into the sky until all you can see is that endless blue sea forever. Zip around the two-lane course in a pedal-powered ride for the best views on the ship, or – for those with a competitive edge – to zip around as quickly as you can to earn the fastest lap time.
Technologically Sound
For the energy-efficient, eco-conscious, adventurer, look to what's new at Celebrity Cruises. Specifically – the Celebrity Flora℠.
This brand-new ship is now accepting bookings for 2019 (with limited availability!). Like Norwegian's Harvest Caye – though also its opposite – instead of creating a destination for its guests, Celebrity uses the destination as environmental inspiration for creating the ship itself. And the destination stirring up so much inspiration? The Galapagos. Duh.
This energy-efficient cruise ship is truly the evolution of cruising, immersing passengers into the destination rather than simply bringing them there. Let pure luxury take you to this one-of-a-kind destination, where every stateroom on board is a suite and the dining is curated by a Michelin-starred chef. Your passage on board also comes equipped with a Personal Suite Attendant who will help you unpack.
What's so sustainable about it? To mention just a few noteworthy aspects – anchorless technology keeps the ship in place without scratching the ocean floor, preserving it just as it is, and never disrupting sea life; there's no need for plastic water bottles, as a mechanism on board converts the sea water and air conditioning condensation into pure, fresh water; expert-led ecological seminars about the Galapagos are informative and fascinating; the outward-facing design, open-air platform, and floor-to-ceiling glass-wrapped Observatory also offers up 360 degree panoramic views, and some high-quality star-gazing.
So even though you'll be headed to one of the most incredible natural destinations in the world, you'll be on a ship to match.
What's new is what's good, naturally – these cruise ship amenities are setting a new standard. Contact a travel consultant today to get cruising