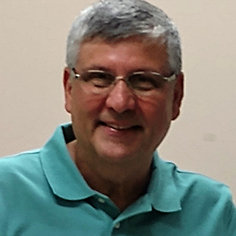 Jay Mack M.
Independent Affiliate
About Me
As a teacher of Social Studies and world traveler, I always loved geography and thought about becoming a travel agent when I retired. Joining the Independent by Liberty Travel team has given me the opportunity to use my knowledge of the world to continue traveling from my own desk at home and provide my prospective clients with the vacation of a lifetime!
As your travel agent, I want you to be worry-free and know that I am with you every step of the way whether to help you with a canceled flight, unsatisfactory hotel accommodations, or a transfer that doesn't meet you at the airport. I am available 24/7 at any time and on any day!
I want you to know that I am here to listen to your travel concerns, help you with making the best decisions, and posit suggestions that will make your vacation a fun and memorable one! I also will work on creating a package that will be the most cost-effective.
So, let's stop thinking and dreaming about your perfect vacation, let's start planning and booking it!
My Recommended Destinations