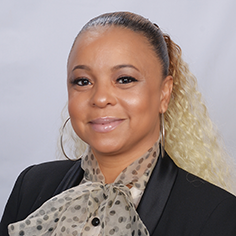 Sherriann Keaton
Independent Affiliate
About Me
My favorite part of being a travel advisor is the joy I hear from my customers when planning their dream vacation. My most memorable trip was going on an African safari. The thrill of seeing the animals up close and sharing that experience with my peers was extremely fulfilling. If I was able to live anywhere, it would definitely be Jamaica. The island vibes with the reggae beats, the spicy food, and the warmth of the people are unmatched.
My Recommended Destinations
Places I've Been
Anguilla, Antigua, Aruba, Australia, Austria, Bahamas, Barbados, Bermuda, British Virgin Islands, California, Canada, Cayman Islands, Connecticut, Costa Rica, Cuba, Czech Republic, Delaware, Disneyland®, Dominican Republic, Florida, Fort Lauderdale, France, Georgia, Greece, Grenada, Hawaii, Honduras, Hong Kong, Hungary, Italy, Jamaica, Key West, Las Vegas, Los Angeles, Maine, Maryland, Massachusetts, Maui, Mexico, Miami, Nevada, New Jersey, New Orleans, New York, New York City, North Carolina, Oahu, Ohio, Orlando, Panama, Pennsylvania, Philadelphia, San Diego, San Francisco, Singapore, South Africa, South Carolina, Spain, St. Lucia, St. Maarten-St. Martin, Turks & Caicos, US Virgin Islands, United Kingdom, United States, Walt Disney World® Resort, Washington, Washington, D.C.