Destination Weddings
The destination wedding experts at Liberty Travel Groups take care of everything, so all you need to do is say, "I do."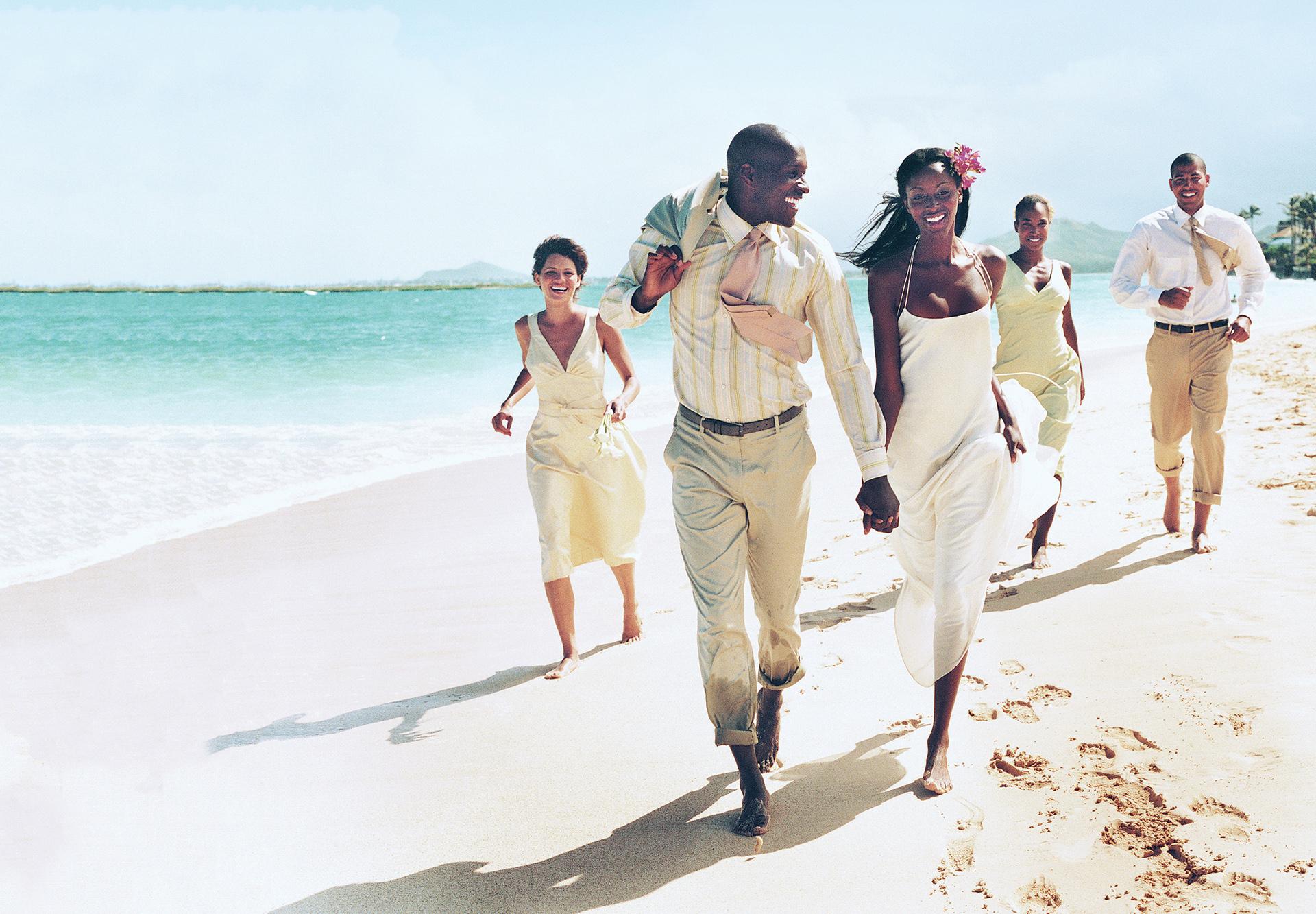 Marriage is an Adventure: It Begins Here
Liberty Travel's Destination Weddings
Your love is beyond extraordinary. Your wedding should be, too. From lavish storybook castles to barefoot ceremonies on the beach—the professional destination wedding planners at Liberty Travel Groups handle all the long-distance details. You can focus on the big creative decisions like choosing a destination, a menu, and the flowers. Remember, it's never too early to plan. Booking early will help secure the date and venue that are at the top of your wish list.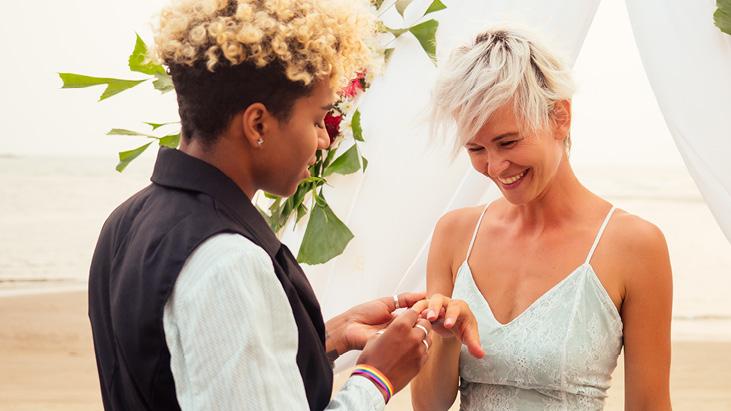 We Plan it All
Your Liberty Travel Groups consultant will:
Find you the perfect venue
Connect you with the on-site hotel wedding planner so everything is ready when you arrive
Help ensure your guests register with a save the date, friendly and timely reminders, and a convenient customized destination wedding website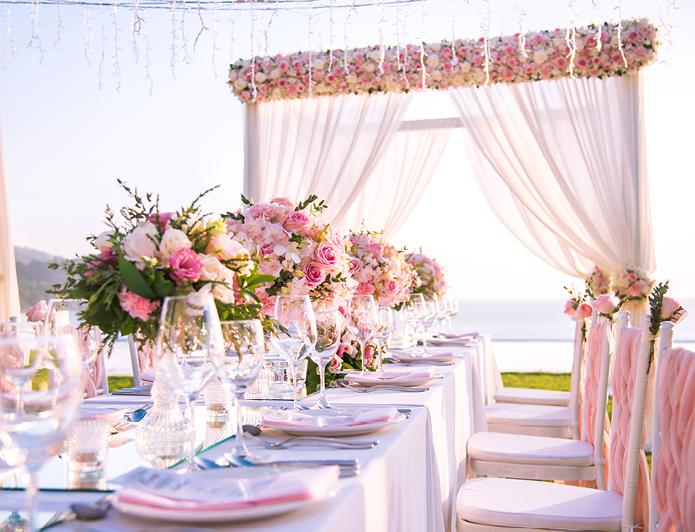 It's All in the Details
From helping you choose the right destination and venue for your wedding to making sure your guests arrive, destination wedding planners at Liberty Travel Groups understand that the details matter. We'll connect you with the hotel wedding planner and transportation. We can even help plan your bachelor or bachelorette party at the resort. If you can imagine it, we can plan it.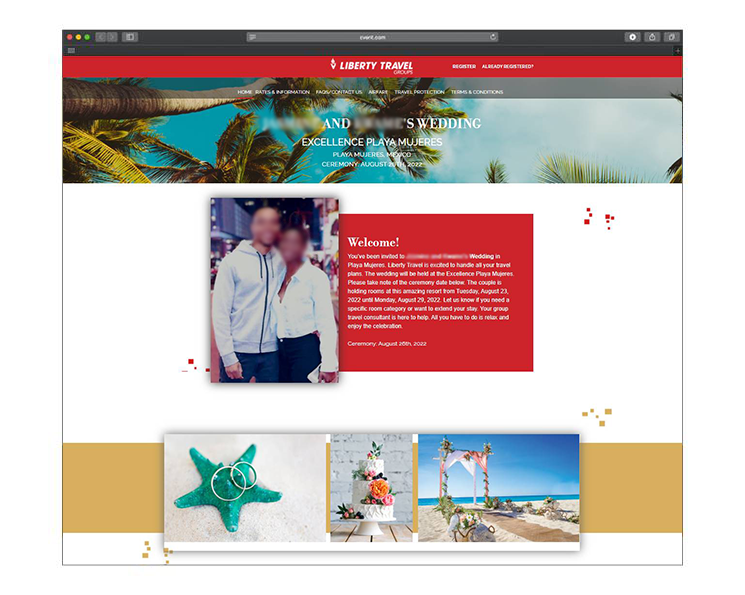 Keep the Invites and Details Organized
A Website Just for You
Group travel can feel tricky since there's so much to coordinate, but we're here to make your life easier. Your Liberty Travel Groups destination wedding planner will organize all the details on a complimentary customized website. Make it feel truly yours by featuring an engagement photo or a personalized message, if you wish. You'll be able to send out e-invites and keep track of who has registered or is unable to attend. It's simple for guests to make their own reservations at the selected resort and make payments through the website via a unique link. We'll even market to your guests and help them make the most out of their visit by providing the option to come early or extend their trip beyond your wedding.

Dominican Republic
Beautiful coasts, lush hills, stunning mountains, colonial architecture… all this and more make the unique landscape of the Dominican Republic so diverse and worth exploring.
Start Planning

Mexico
Warm sunshine and palm trees? Yes, you'll find paradise in Mexico, but also ancient ruins, historic traditions, and world-famous cuisine. Soak up everything this varied country has to offer.
Start Planning

Jamaica
Groove to the rhythm of Jamaica's reggae and laidback beach vibes. Discover its beautiful coastline and waterfalls. And don't forget to indulge in its delicious food and lively art scenes.
Start Planning

Aruba
With more sunny days than any other Caribbean island, Aruba is all about fun in the sun-drenched, white-sand beaches. Feast your eyes on its colorful Dutch architecture or go for an afternoon snorkeling session in its turquoise waters.
Start Planning
The Liberty Travel Groups Experience
At Liberty Travel it's the people who make a difference. Our travel experts craft the perfect trip for every traveler through our award-winning customer service. Real people helping real people. Beside you every step of the way.