Getting the Kids Out of the House – and Off of the Resort!
LT Globetrotter
March 13, 2018
From thrilling, fascinating, to enlightening, these sightseeing tours will get everyone in the family involved.
Bringing the whole family to the Caribbean is a beautiful thing. But like anywhere in the world, kids will get bored. Admit it, you're a better beach bum than your children. Luckily, there's plenty of activities to do in paradise besides relaxing on the beach. These are nine of our favorite family-friendly activities to do in some of the most beautiful places on Earth.
Dolphin Encounter Nassau, Bahamas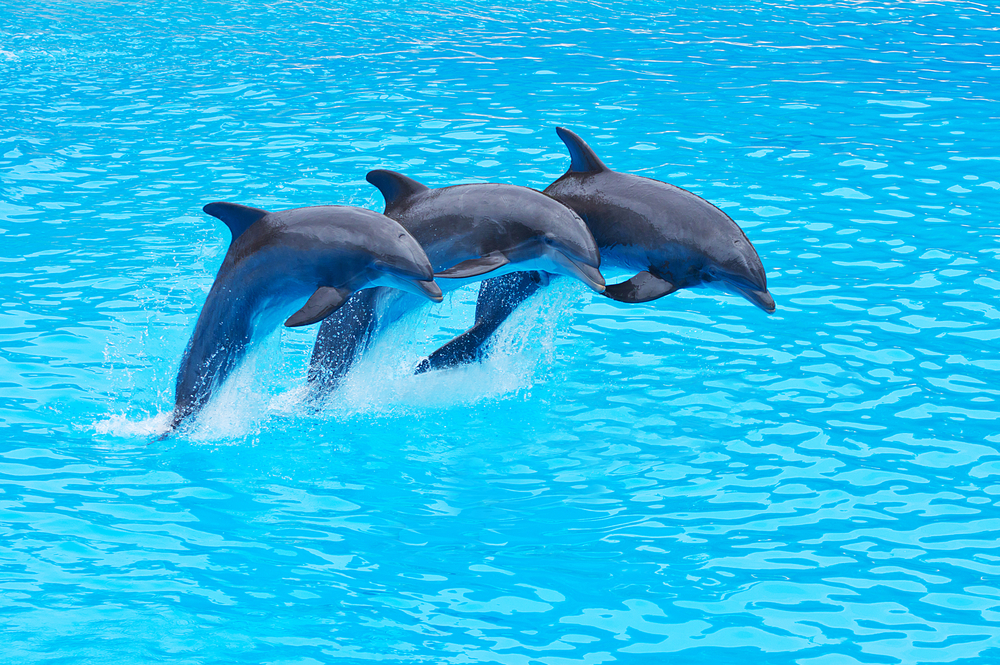 Say hello to the dolphins in the Bahamas. What's a more classic Caribbean activity than this? Get up close to the friendly bottlenose dolphins, where you can kiss, hug, dance, and feed them into a happy frenzy. They'll impress by majestically gliding along and jumping high out of the water. We all could agree – swimming with the dolphins truly transcends age.
Cave & Critters Tour, Barbados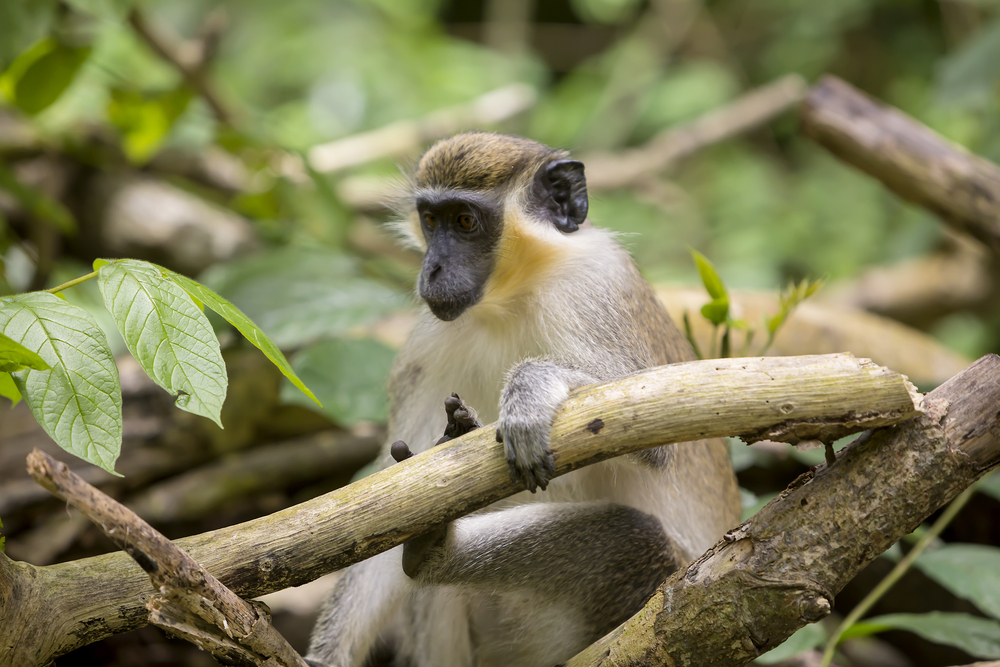 Take a stunning train ride through one of the world's most beautiful enclaves, Harrison's Cave. You'll get to see an incredible wildlife reserve teeming with green monkeys, and then head over to Farley National Park, where the kids get to roam and play while enjoying the gorgeous, fairy-tale like scenery. This tour offers sights to truly mesmerize everyone in the family, hitting some of Barbados's greatest gems.
Seaside Scavenger Hunt, Turks & Caicos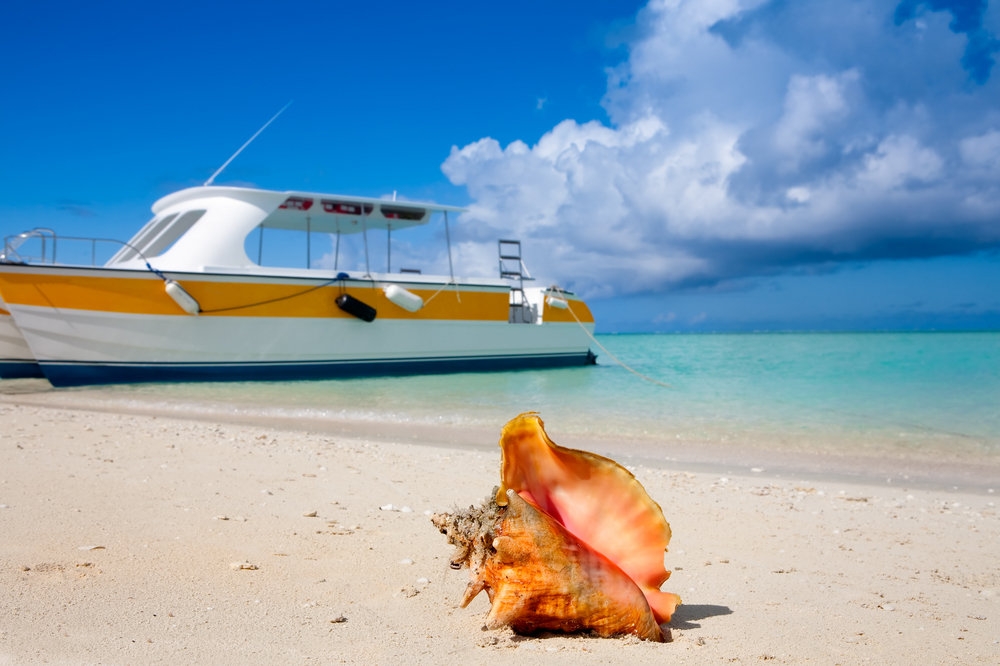 This might sound more kid-centric, and who are we kidding? They matter most. But the good news is adults, too, can dig this activity just as much. Here you'll learn the secrets of conch hunting, putting on your adventure cap to dive into an underwater quest to spot those giant shells. Following the toiling and successful expedition, anchor at a deserted island – seriously – where the catch of the day will be the main course. Let the kids run around in search for sand dollars and sea shells as you relax on island time.
Buggy Adventure, Dominican Republic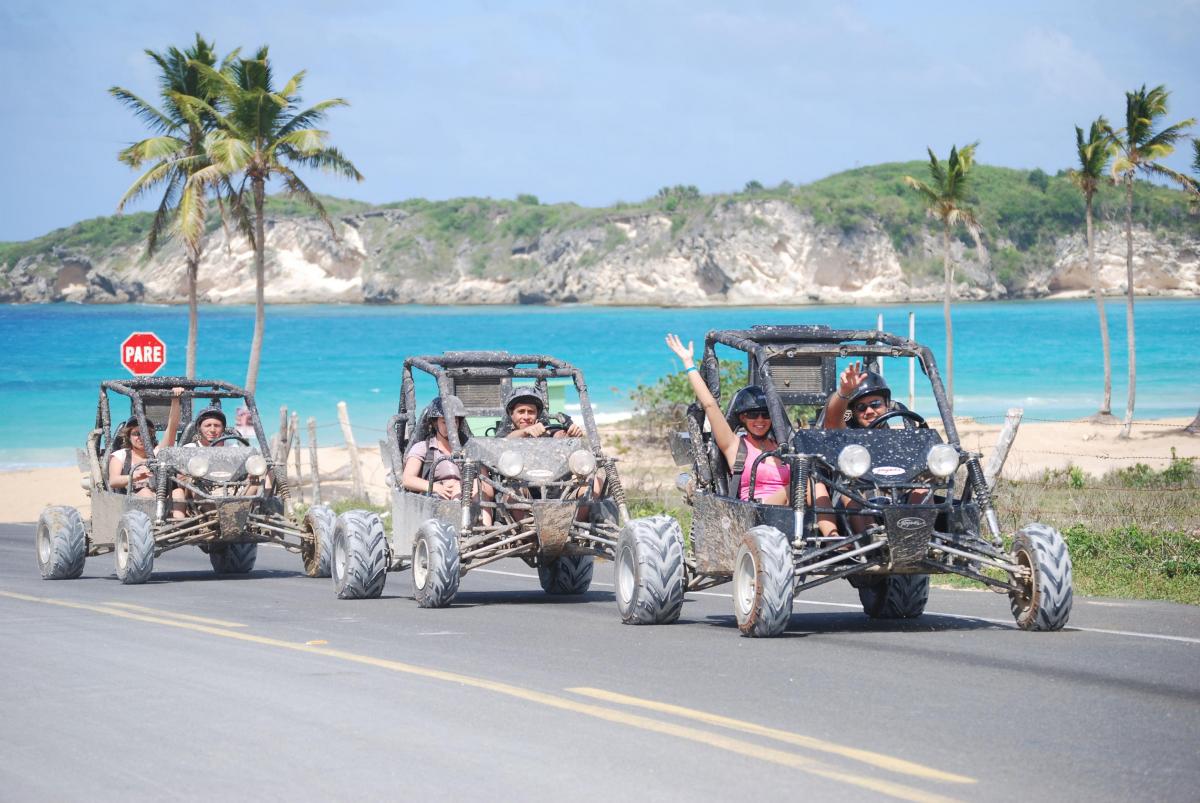 This one is for the truly adventurous family. Take the whole team out on a full-day adrenaline-pumping exploration through the heart of the Dominican Republic's exotic paths, remote villages, and to coffee, cacao, and banana plantations. Plus, there'll be a nice break at a natural cave, where you get to dip into the therapeutic crystal-clear water. The ride getting everywhere might be the thrilling part, but where you end up will be equally memorable (and a bit more soothing).
Mystic Mountain, Jamaica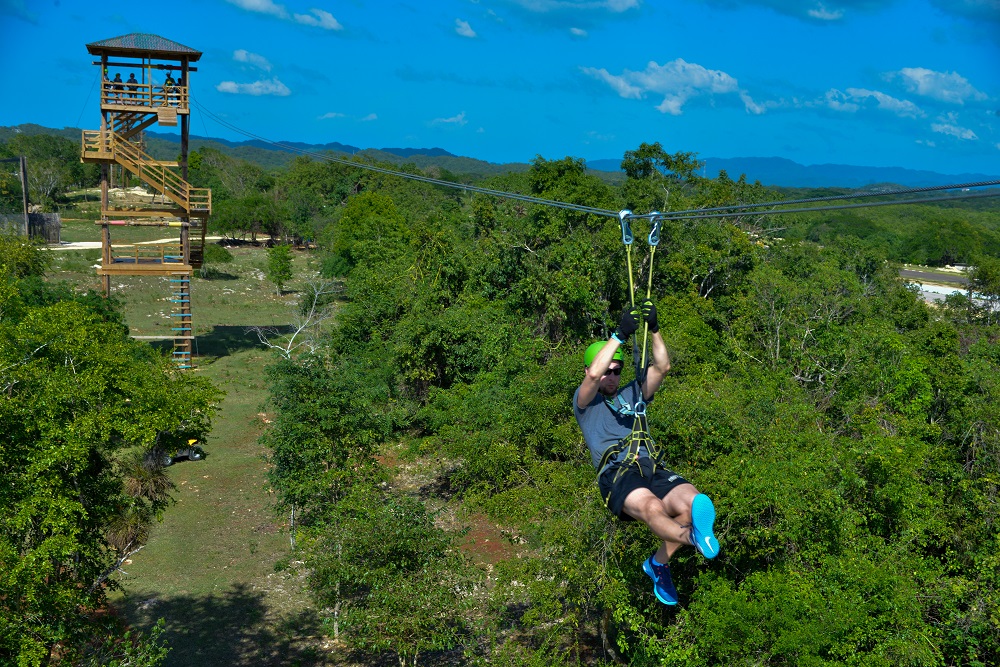 Of mystical proportions, this fascinating tour is the ultimate thrill-ride. Consistently rated one of the top attractions in Ocho Rios, near Dunn's River Falls, this tour definitely earns its accolades. Bobsled through lush forests; soar through the air on the Sky Explorer ride, a chairlift that will take you 700 feet above the Jamaican rainforest; zip through the forest on canopy zip lines; and experience other amazing activities like the Mystic Waterslide, hiking, and bird watching. Various experiences make for an ideal excursion away from the resort for any age in the family.
Atlantis Submarine Expedition, Aruba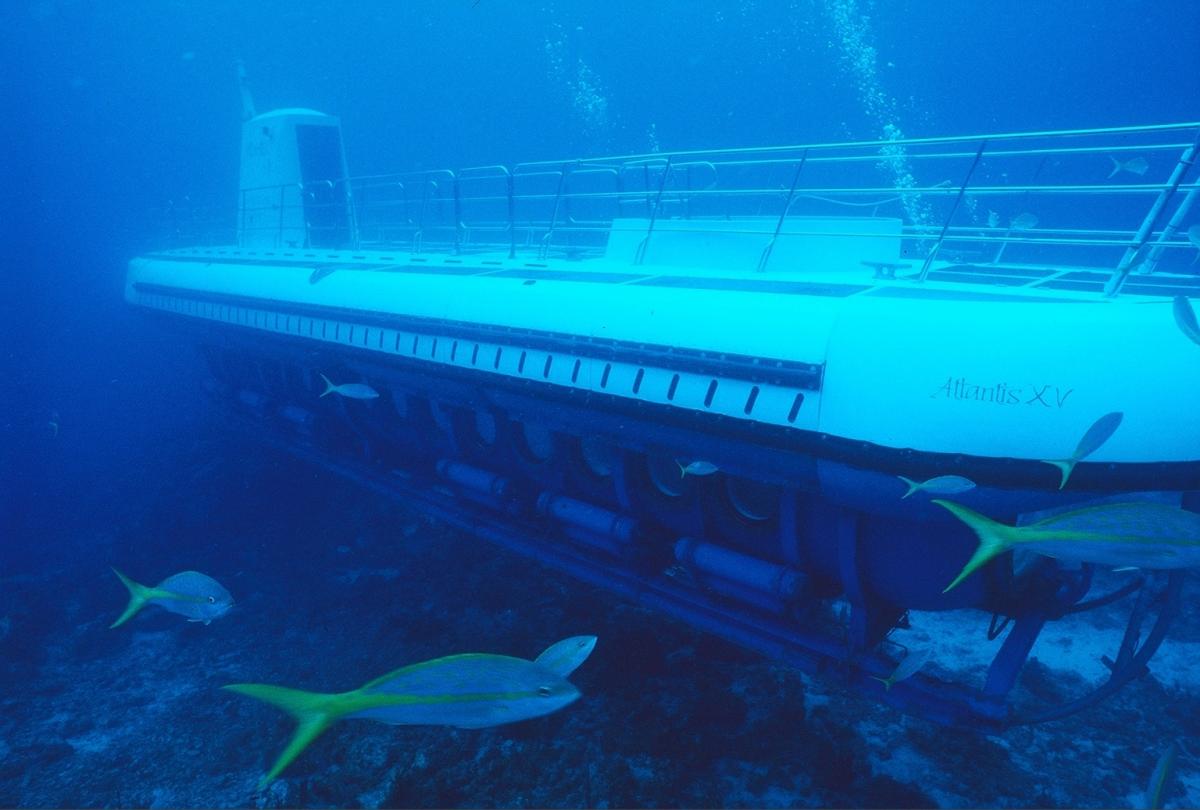 Get a front-and-center view of exotic marine life on a submarine exploration up to 130 feet deep. Watch the colorful schools of fish swim on by, and even stop by two sunken shipwrecks. This deep dive will make everyone in the family feel like a true explorer. Both educational and simply stunning, this excursion is run by deeply experienced professionals and it all happens in the comfort of air conditioning – meaning no one gets wet!
Stingray City, Grand Cayman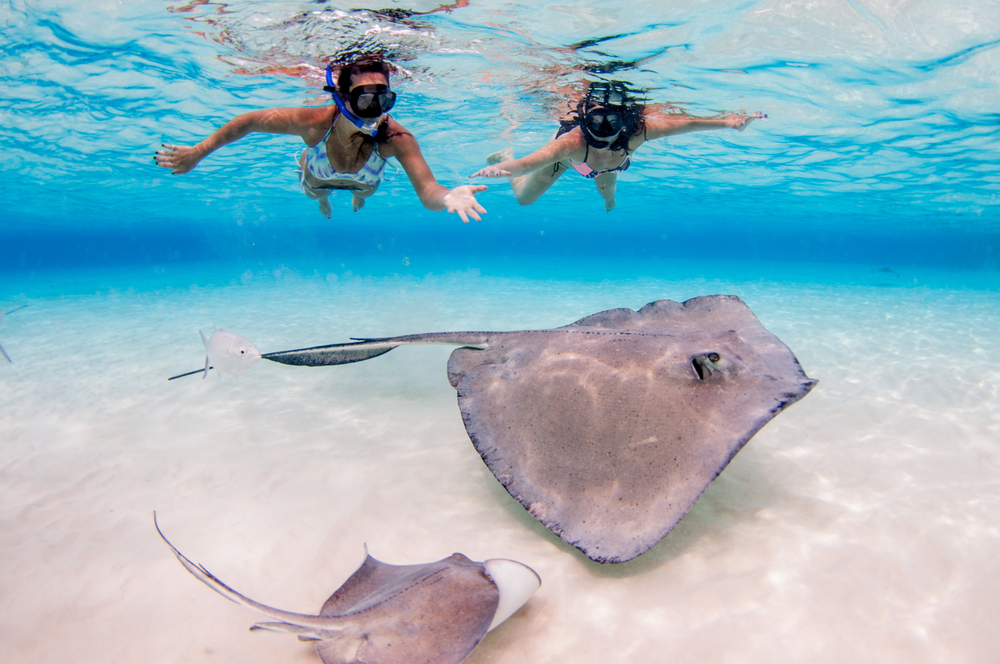 Hop aboard a boat headed to a shallow sandbar in the middle of Grand Cayman's North Sound, where the see-through waters make for ideal conditions when hanging out with the stingrays. A guide will teach you all about these friendly sea-creatures and then you'll get the chance to hold one for a picture, snorkel around them, and – for good luck – even plop a kiss (totally optional). All this while being in calming Caribbean waters the entire time.
Soufriere Volcano Jeep Safari, St. Lucia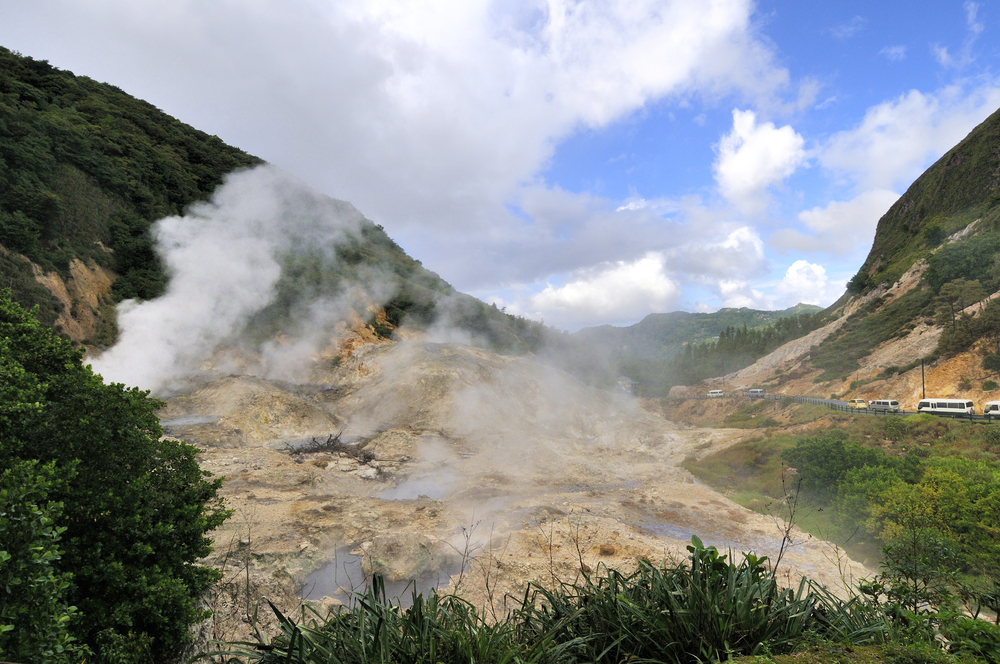 Drive right into a volcano. You heard us right. Start by taking in the beautiful countryside vistas and then onto a quick hike up to a majestic waterfall where you get to take a soothing dip. Not such a bad start, right? Next, head on into Soufriere to see the twin peaks of The Pitons – an unbelievable sight to behold (and not even the main attraction!) – ending things at the Sulphur Springs, where you'll get to, well, drive right on into a volcano and then even pamper yourself at the mud baths. Unbelievable for both kids and adults, it's an experience that feels like the imagination has come to life.
Coral World, St. Thomas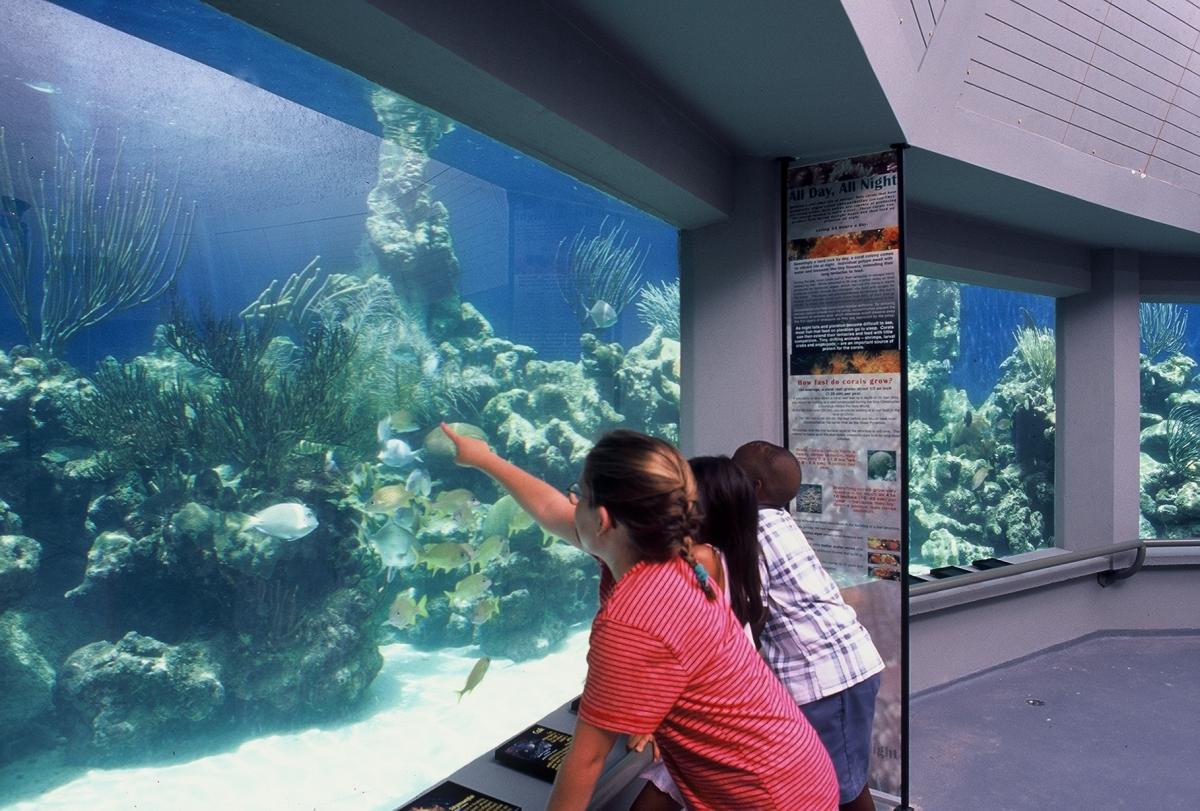 The fun, safe, and stunning way to get up close to Caribbean marine life, this excursion bridges the gap between simple snorkeling and all-out scuba diving with the SNUBA, a shallow water dive system. Plus, you'll also get to plunge in with the Sea Trek, an air-supplying helmet you'll wear as you follow a guide through a magical underwater trail. If you feel like staying dry, hang out in the Undersea Observatory to view marine life and coral reefs, and even cruise in an air-conditioned semi-submarine that will take you close enough to view sea turtles through the portholes. Maybe coolest of all is the Sea Lion Encounter, where you'll get the chance to hang out with the sea lions who are incredibly affectionate and will have no problem taking a photo with you (or photobombing you).
Though nothing beats beach-bumming, sometimes – like your parents said! – it's good to get out of the house. You don't need to be a couple to explore these tropical destinations in-depth through incredible sightseeing tours and excursions. Bring the whole family into a world of experiences.
Liberty Travel Escapes packages let you soak up more than sunshine with sightseeing experiences in the world's best beach destinations. Enjoy exclusive perks and special sightseeing options, like our unique Insider Experiences that immerse you deeper into a destination than ever before. Contact a Liberty Travel consultant today to start planning your next tropical getaway.