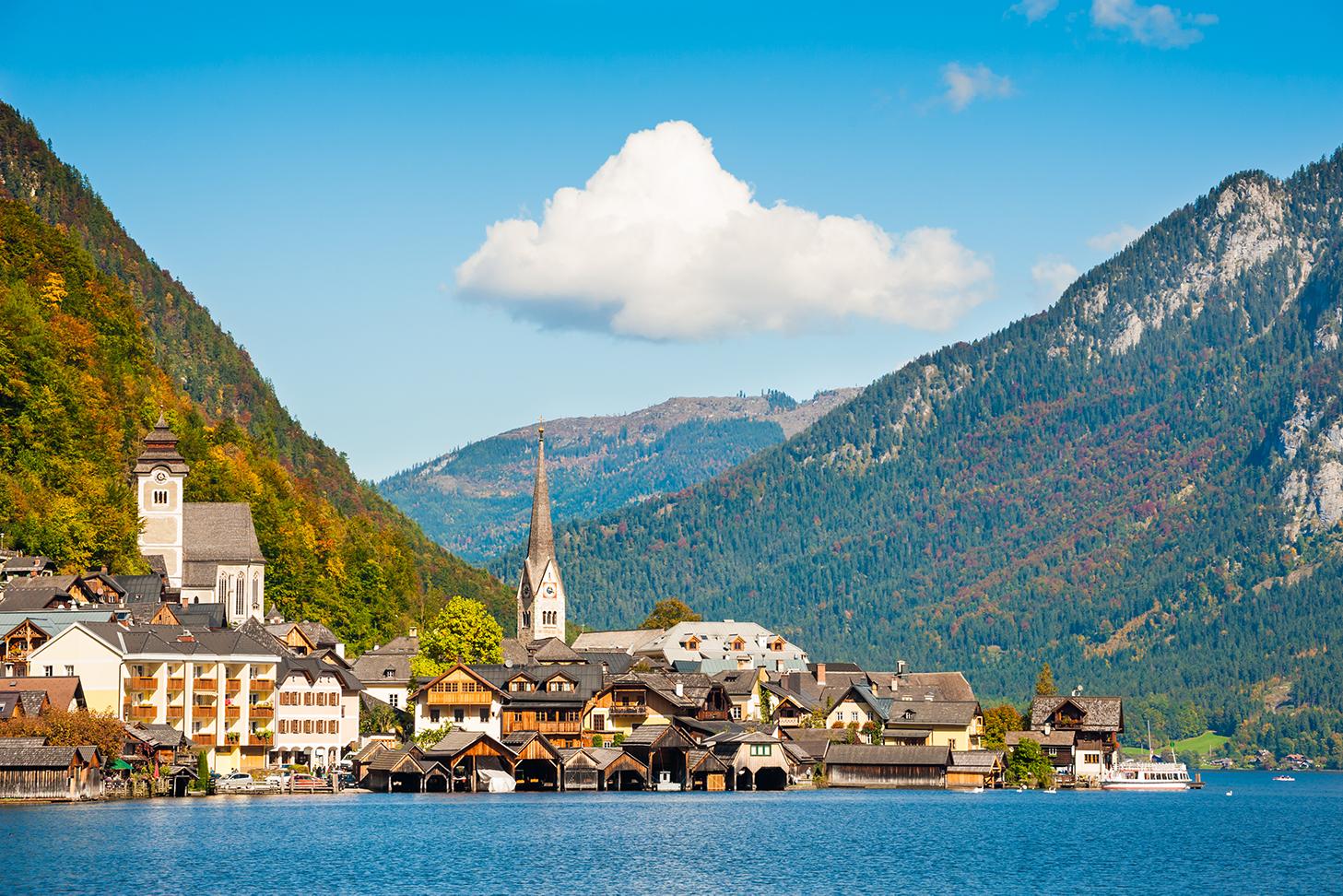 Austria Vacation Packages: European Charm
Austria blends the best of old-world charm, cosmopolitan city life, and breathtaking Alpine landscapes. Liberty Travel's Austria vacation packages can take you wandering the old town of Salzburg or tracing the footsteps of Mozart. Step onto the living set of the Sound of Music. Vienna's Baroque and Rococo architecture rings with classical music. Feel the spirit of Klimt, Mozart, Freud, and Mahler in the city's cafés. Beyond Vienna, journey to the Danube Valley, and visit Austria's national parks for alpine hiking. In the winter, the mountain resorts come alive.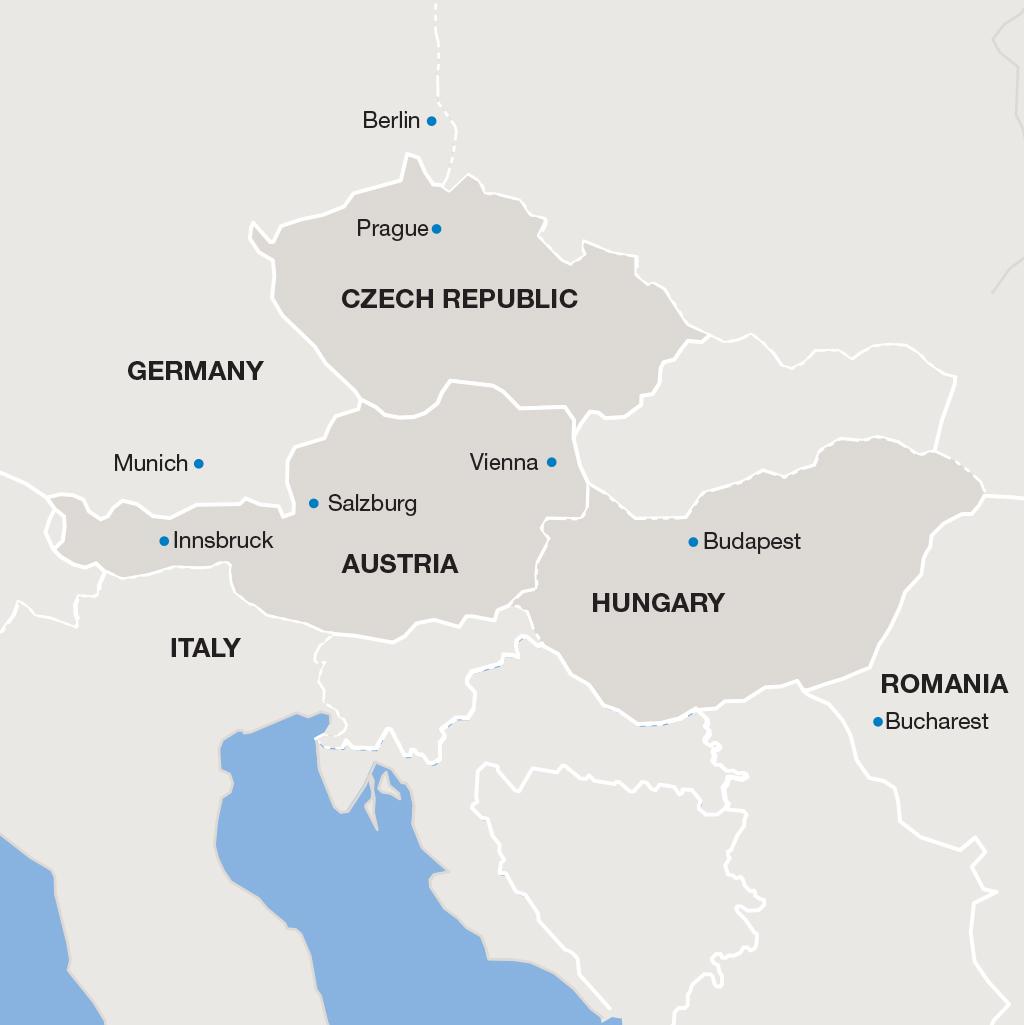 Austria at a Glance
Currency: Euro (€)
Tipping Customs: Most restaurants include service charge, but it is still customary to round-up your bill.
Language: German
Popular Drink: Kleiner Brauner (single shot espresso with milk)
Must Eat: Wiener Schnitzel
Power Up: C or F (two-prong plug) 230 V

Weather: Depends on the season. Spring and fall bring temperatures in the mid 40s to high 60s. June to August brings temperatures in the 70s. And winter brings chilly weather in the 30s and 40s.
Best Time to Visit: Fall and spring are quieter times to visit and offer milder temperatures, while winter brings crowds to the Alpine resorts.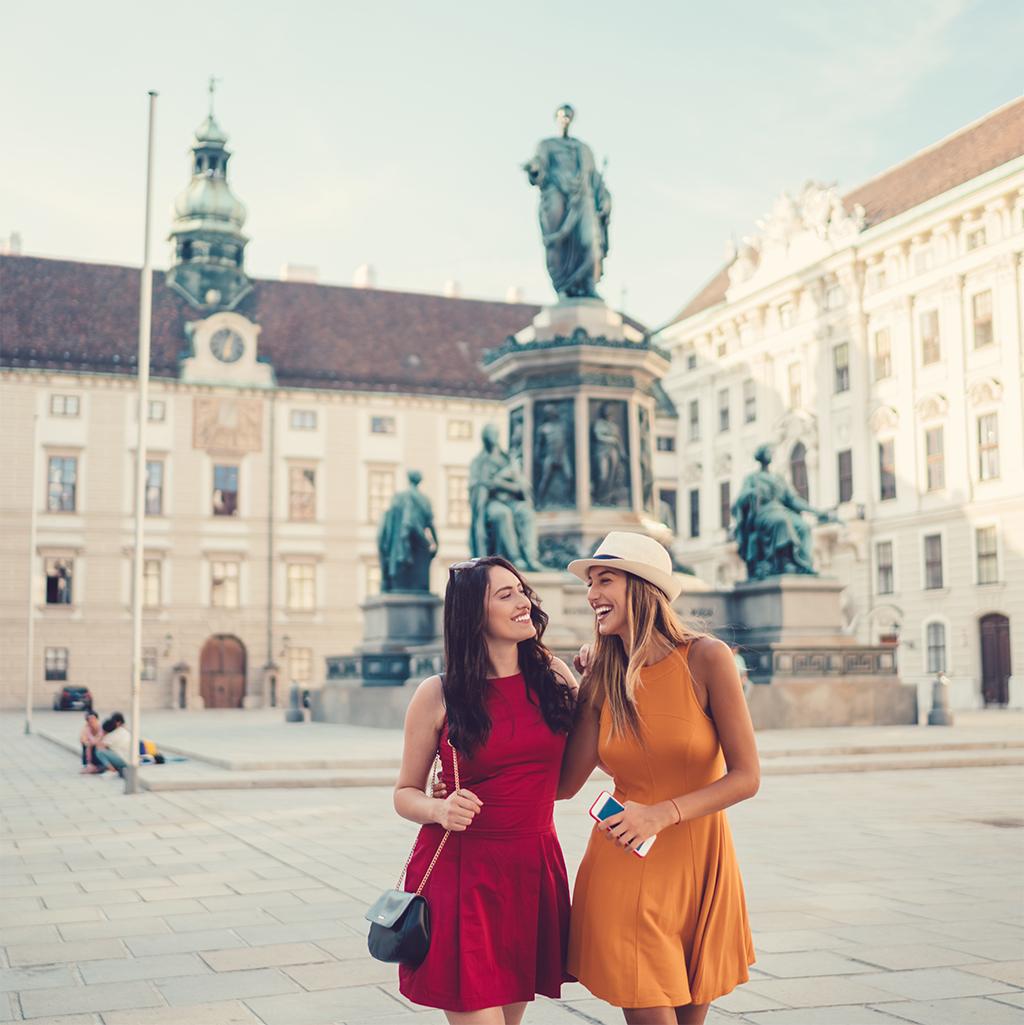 Top Things to Do in Austria
Ski the Austrian Alps
Alpbach is a great resort for beginners, while Saalbach is excellent for intermediate skiers, and St. Anton offers thrills for serious shredders.
Vibrant Vienna
Vienna's opulent Rococo and Baroque architecture, St. Stephen's Cathedral, and its charming coffee shops ring with the spirit of Mahler and Mozart.
Salzburg's Sound of Music
After visiting the Von Trapp family haunts in Salzburg, immerse yourself in the old town spirit, and visit the Schlosskonzerte, where Mozart debuted his great works.
Discover the Legendary Danube Valley
From vineyards and monasteries, to Stone Age ruins and scenic hikes, the Danube Valley offers something for both nature lovers and historians.
Land of National Parks and Nature Preserves
Hike, paddle, and bird watch within Austria's six national parks, 60 nature preserves, and within its 20 Alpine landscapes.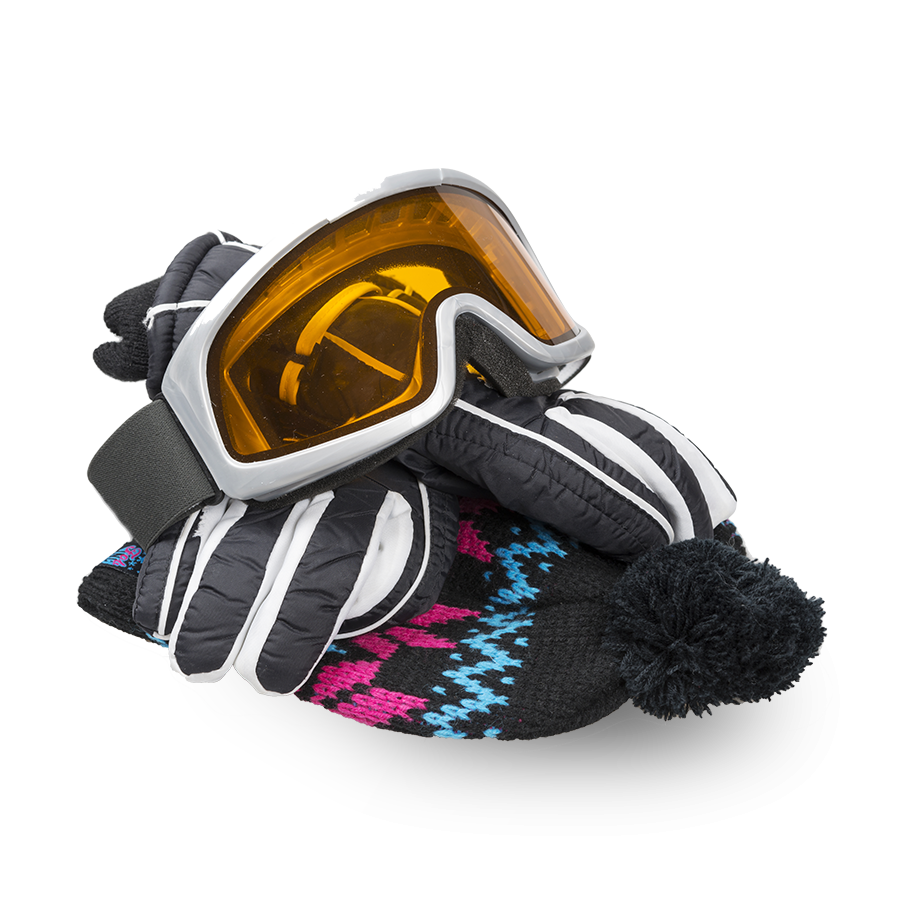 Our Commitment to You
For over 70 years, the one-on-one personal experience has been at the very heart of Liberty Travel's mission. It's what we've always done, and now it's more important than ever.
We're committed to serving you through:
GUIDANCE with our expert insight and travel knowledge.
VALUE with irresistible rates, offers and benefits.
PEACE OF MIND to book with confidence.
SERVICE by being by your side before, during, and after your trip.
Real people helping real people. Beside you every step of the way.