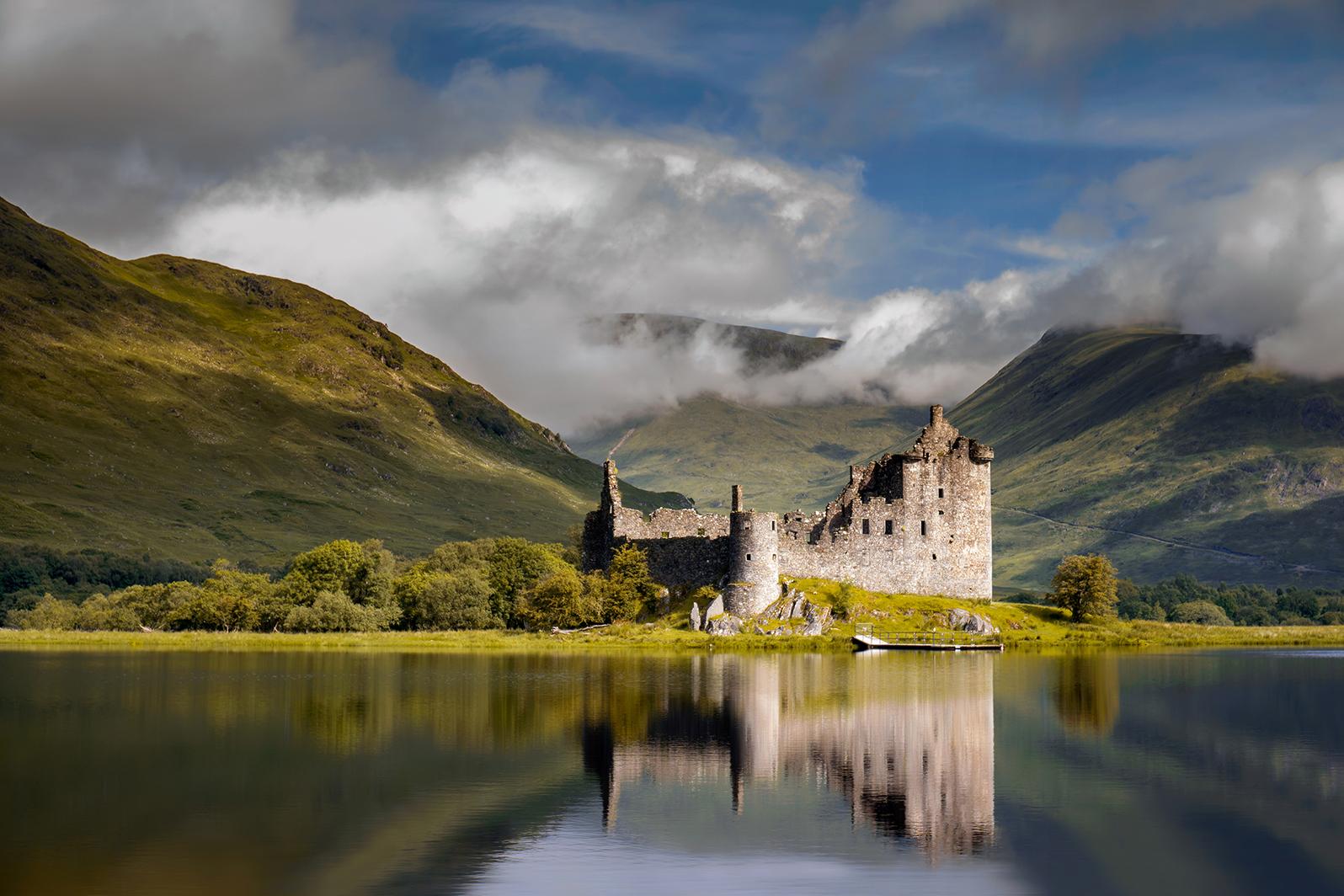 This is Scotland
The spirit of Scotland can be felt in its moors, romantic castles, historic St. Andrews Golf Course, and cities like Edinburgh and Glasgow, where the modern world meets the realm of knights. Stroll along Edinburgh's Royal Mile (and browse the tartan and Scotch "whisky" shops), and end your walk at stately, Edinburgh Castle. Ride the train north from England, crossing the lunar landscape of the Cairngorms, and further past Inverness, where the signs are written in Gaelic and the line ends across the channel from Skye. Liberty Travel's vacation consultants can help you explore Scotland.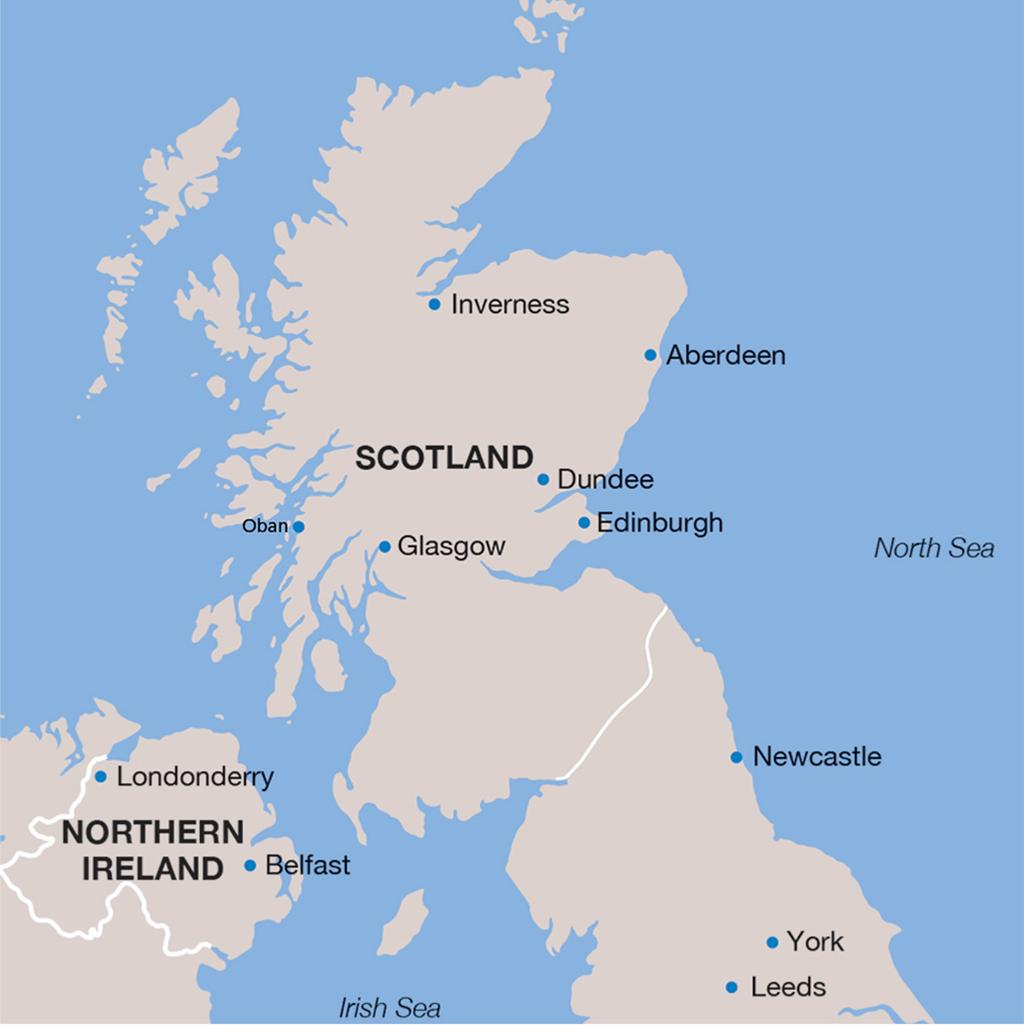 Scotland at a Glance
Currency: British Pound (£); Euros can be used, but aren't readily accepted
Power Up: Type G (3-prong plug), 230 V
Popular Drink: Scotch whisky
Must Eat: Haggis
Language: English

Tipping Customs: Tipping at casual restaurants and pubs is not customary, but in fine dining establishments a tip may be offered for good service. Feel free to round your taxi ride to the nearest pound. It is also customary to tip hotel porters around £2.
Weather: Even in the summer, you can experience all the seasons in a single day, especially in the Highlands. Bring layered clothing, an umbrella, and a rain jacket.
Best Time to Visit: Any time of year. June to August are the best months to visit the Highlands, and in the height of summer in Skye, though the sun does indeed set, you can still see some light on the horizon. Spring (late March to early June) and autumn (September to November) are quieter and offer glimpses of spring blossoms and fall foliage.
Consultant Cards Block
Meet Our Scotland Experts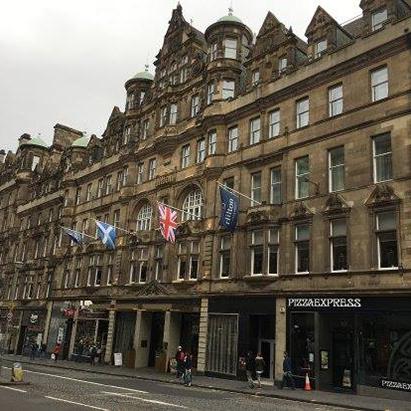 Consultant Review
From LT Globetrotter
A trip to Edinburgh isn't complete without experiencing the Edinburgh Castle, Old Town, and of course, its many famous festivals. With creative stores, old Edinburgh-style taverns and a mention-worthy nightlife, Scotland's capital is certainly one of Europe's coolest.
Read More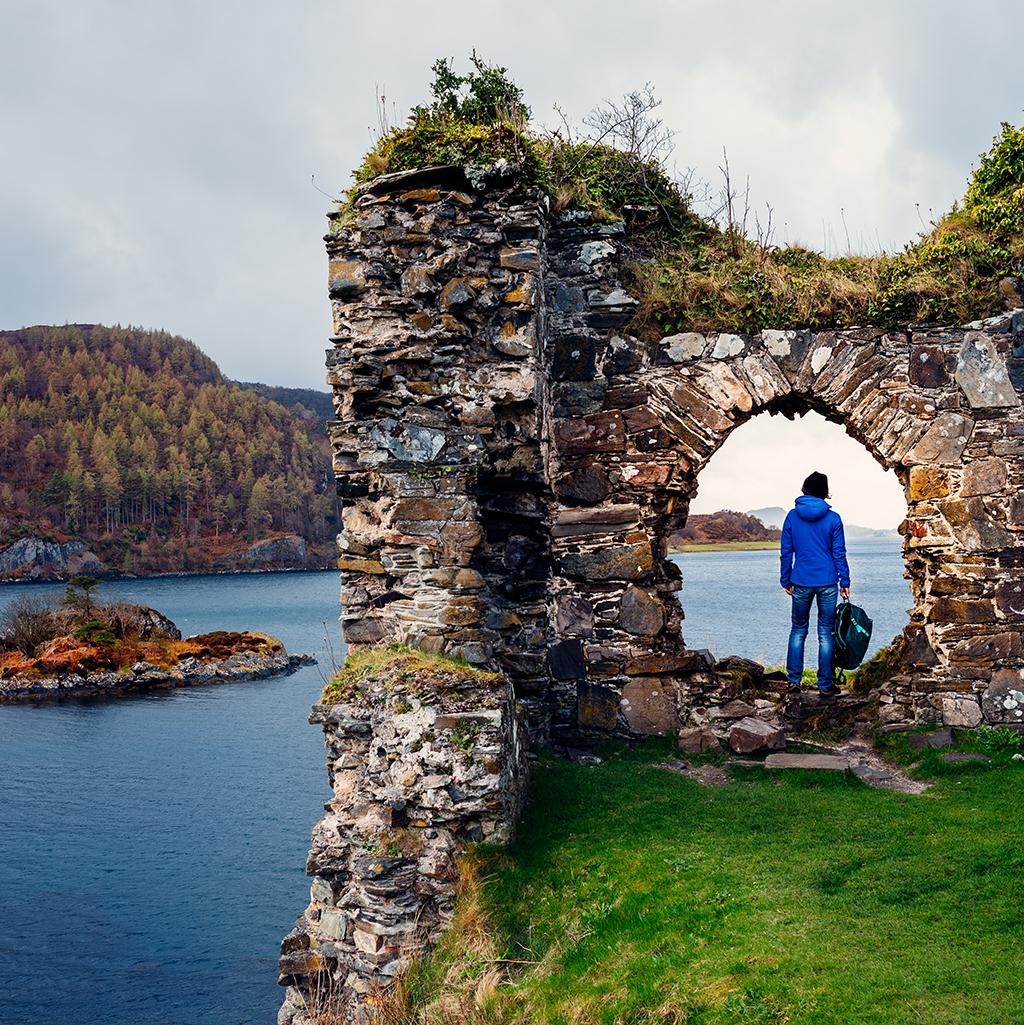 Top Things to Do in Scotland
Royal Relics at Edinburgh Castle
Feel the royal spirit in the Great Hall, see the Stone of Destiny, and view the dazzling Crown Jewels.
Experience the Ancient Orkney Islands
Discover the Neolithic ruins of Skara Brae, a 5,000-year-old preserved village, and the ancient circles of Brodgar, Scotland's Stonehenge—all north of Scotland's mainland.
Search for Nessie
Even if you miss a glimpse of Nessie, the incredible landscape around Loch Ness speaks for itself.
Hike Scotland
Nature awaits you in Scotland's Cairngorms National Park and Loch Lomond.
Haggis with a Splash of "Whisky"
Some things are synonymous with Scotland and haggis is also one of them. Try this savory pudding of oatmeal, turnips, potatoes, and spices stuffed into a sheep's stomach with a shot of whiskey. And, don't worry, some shops cook up a vegetarian version, too.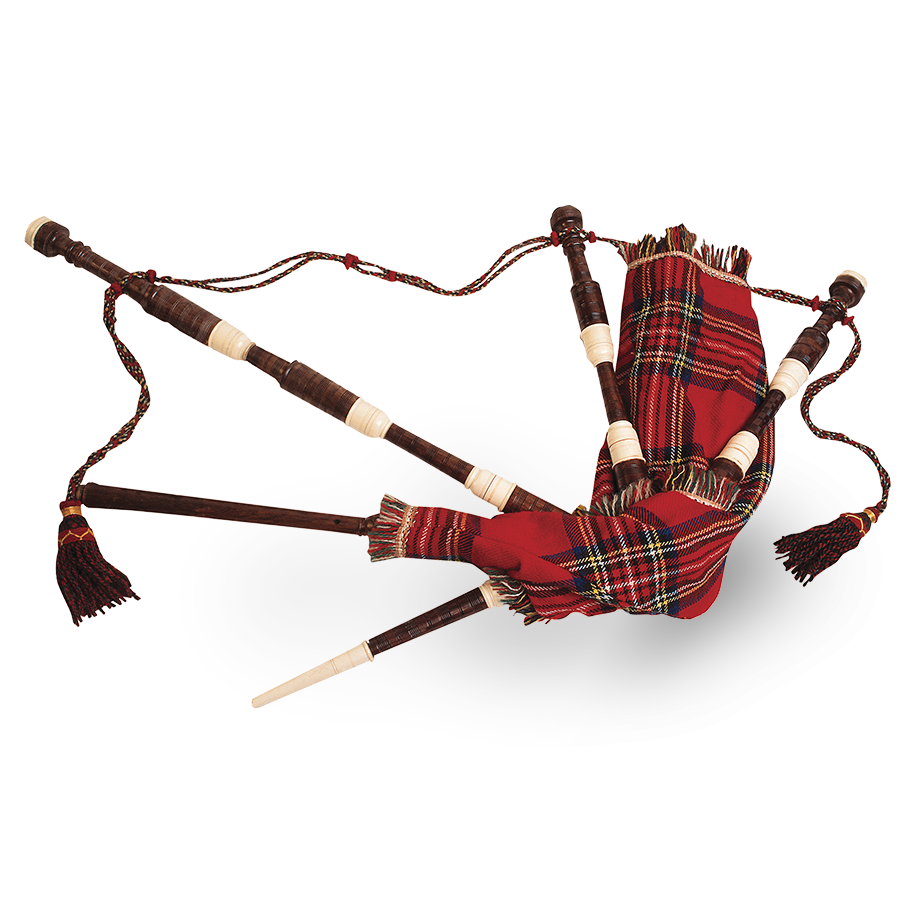 Our Commitment to You
For over 70 years, the one-on-one personal experience has been at the very heart of Liberty Travel's mission. It's what we've always done, and now it's more important than ever.
We're committed to serving you through:
GUIDANCE with our expert insight and travel knowledge.
VALUE with irresistible rates, offers and benefits.
PEACE OF MIND to book with confidence.
SERVICE by being by your side before, during, and after your trip.
Real people helping real people. Beside you every step of the way.